News at Soundrevolution
%Europe/Zurich %b %2017
Brandt Audio, Cammino, Dr. Feickert, Hegel, HiFi Show, Lavardin, Manger, Merging-Nadac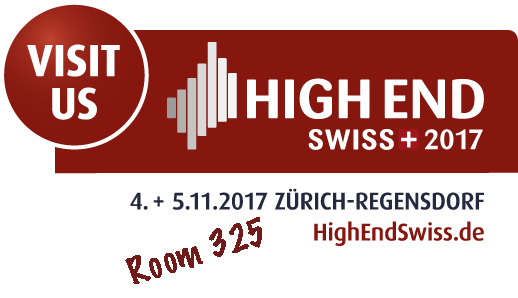 We were at the Swiss High End 2017, the setup was impressive and included all the news we have in our portfolio: Hegel, Manger, Cammino, Dr. Feickert, Nadac, Lavardin, Brandt Audio.
Daniela Manger herself (and You can see it in the pictures
here
) supported us in the show and we had a very pleasant and enjoyable time, lot of good stuff and lot of good music.
Mr. Giradischi from the Analog Audio Association expressed a very positive impression on our presentation.
Here
You can read his comments in German.
Here
is the original page on the AAA Association webpage